Dear Egan Warming Center Colleagues!
First, a big thank you and pat on the back to the hundreds of volunteers who have made for another successful Egan Warming Center (EWC) season. Your braving the weather, driving from a warm home and possibly supper during the evening, getting up and out on a cold winter's night, and showing up during the wee hours of the morning to make sure our guests are fed and ready for another day on the streets, are deeply honored and appreciated. You are the soul and brawn of our program and can take great pride that cumulatively you donated some 9000 hours of service during our activations, our training sessions (266 of you joined the EWC family by taking our training!) and our leadership meetings. This thank you is on behalf of the 948 people in need to whom you provided a total of 2,740 nights of safe shelter to. We served guests who enjoyed the results of your generous commitment.
We also thank our valued partners in our vital mission as follows:
With the strong support of Food for Lane County, 5,948 meals were prepared and served our guests. They join us in thanking you! We salute CAHOOTS not only for being an essential and major part of all our training sessions but also for being on site when we were activated and needed your intervention services.
Lane Transit District (LTD) is recognized for your full partnership in making sure our guests know about our activations, can get to our various sites and have a free pass to get where they need to go the mornings after activation. Your understanding of the difficulties of being homeless and accommodating the special needs of homeless persons on your buses speak volumes about your commitment to serving persons who are homeless. We thank you and look forward to thanking your board in person in mid-April.
And where would EWC be without ALSCO, who for years has generously provided, free of charge, laundering services for the blankets we issue our guess when activated? Thanks, ALSCO!
People are amazed at Rainbow Optics and your generosity in providing free eye examinations and free glasses and frames to those of our guests who need them. Your stepping forward and donating this vital service is a model for the community, one we are indeed grateful for.
The provision of hotel/motel vouchers for families who are homeless by Catholic Community Services and funded by Lane County Health and Human Services fills a great need in the network of services to people who are homeless in our community. You too have our deep appreciation.
Bill Winkley and Shelley Corteville
SEASON DATA AS OF 3/13/15:
Please click on this link to see our season-end report for 2014-2015:
2014-2015 Season Data
Last season (11/15/13-3/31/14):
We activated 19 nights, during which we provided 5,436 beds to 1.154 unique individuals, 25 of whom were unaccompanied youth age 18 or younger. 824 identified as male, 267 identified as female, 4 identified as transgendered and 59 declined to identify their gender. Of those 1.154 individuals, 72 identified as American Indian, 35 identified as Black or African American, 5 identified as Hawaiian or Pacific Islander, 959 identified as white and the remainder declined to provide that information 84 of those served last year identified as Latino(a) or Hispanic. Of those 1.154 individuals served last year, 278 had also accessed a warming center the previous year (2012-3013 season) and 254 accessed a warming center two seasons prior (2011-2012 season), leaving me to conclude that we have a core of 250-300 long term homeless and a shifting/episodic group of about 850 people who need shelter episodically during the winter. Last season we served a minimum of 10,872 meals.
Volunteers
Text the word "Activate" to 292929 for text alerts for Egan Warming Center Status.
Standard data and messaging rates may apply. You may unsubscribe at any time.

Text HELP for help or STOP to stop. Max of 30 messages per month.

Deciding to activate
is a complex and uncertain business. Here are some basic things to understand about how we developed the protocol (at bottom of this page).
Churches, volunteers, and support agencies need to be notified that we are going on standby

48 hours in advance

.
We have to make a decision based on the

best forecasts

we have 24 hours in advance for activation.
After several years of observing weather and forecasts, we now rely on a combination of the Weather Underground Whiteaker Station, Fairmount Station, Weather.com and Accu-Weather plus 3 degrees.

Winter overnight low temperatures at the airport are generally a 3-5 degrees colder than downtown.
We regret when we miss a call.
Providing decent housing to everyone, all the time is a desperate social problem.
Egan's small contribution to that problem is providing emergency shelter when severe cold threatens lives.
If you have suggestions on improving the protocol or data used to make a decision please send us an e-mail. (eganwarmingcenterseugene@gmail.com).
Egan Warming Center Leadership monitor

local weather forecasts.

Activation Status is changed to Standby when the forecast overnight lows are below 30 degrees.
Volunteers are notified and asked to check in with availability. Support agencies are also notified.

Activation Alert Status increases to Activate 24 hours (the day before) if forecast lows remain below 30 degrees.
the low temperature cut-off is below 30 Degrees.
After two consecutive days of Eugene Inversion weather (under freezing with cold wet days) we are authorized to activate.
In emergency situations a 12 hour activation cycle is authorized.
Once activated we monitor the weather and stand down on 24 hour notice

when weather improves sufficiently.
Volunteers and support agencies are notified daily about the next night status.

This decision is made between 4 and 5 PM and communicated to all Site Leads, support agencies, volunteers and guests.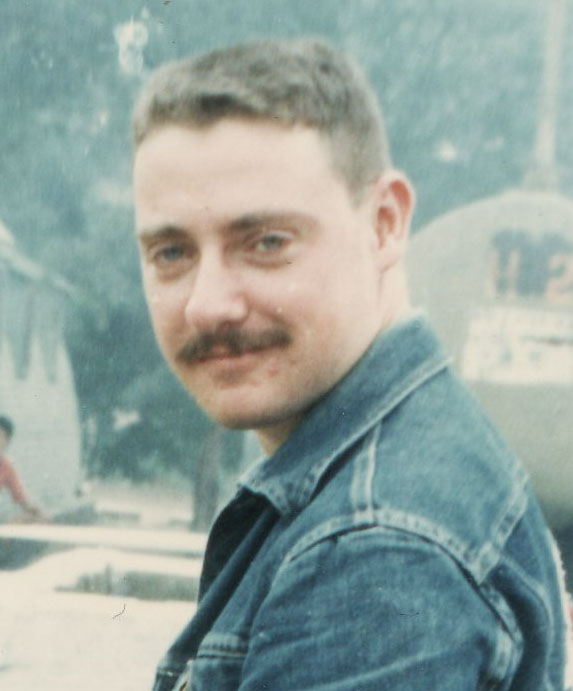 Folks who live on the streets know MAJ Thomas Egan is alive and well in the hearts of more than 400 people who orchestrated the
Egan Warming Center
during recent cold weather. To see photos and a video of 2013's Ceremony of Remembrance for MAJ Egan,
click here
.
The Egan Warming Center is a coalition of community members representing service providers, religious congregations, nonprofit support agencies, social activist communities and local government who have come together to ensure that homeless people in Lane County have a warm and safe place to sleep when temperatures drop below 30 degrees between November 15th and March 31st.

Please take a moment and consider how you and/or your organization or business can get involved this winter season. To help in a shelter this winter, please complete an online Volunteer Application today.